---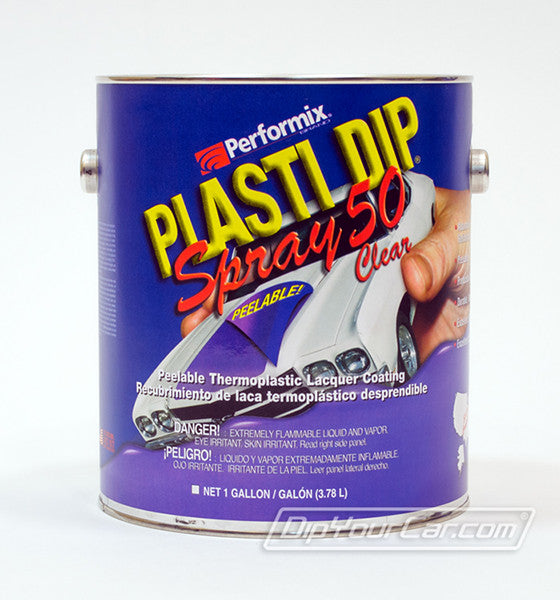 Plasti Dip Spray 50 Gallon Low-VOC Black (California)
$ 68.98
50 State compliant Plasti Dip Gallon
 
Product Use Recommendations:
• Minimum of 8-10 coats recommended for optimum durability and pealability.
• Use Black, Gunmetal Grey and White for base coats.
• True Metallic Anthracite Grey should have a Black or Gunmetal Grey base.
• Use Clear Coat to mix in Pearls and Flakes or alone for a semi-gloss finish. Clear coat requires an appropriate Plasti Dip base and is not a stand-alone product. Do not spray directly over automotive paint.
Plasti Dip® Spray 50 cannot be used or sold in the following counties and areas within the state of California:
El Dorado, Colusa, & Glenn counties

Bay Area (BAAQMD)